Clubhouse & Coffee Lounge
Brooke, Cath & the team look forward to welcoming you into our clubhouse & coffee lounge.
With stunning views over Dunfermline, the Bridges and over to Edinburgh it is a fantastic way to relax after your round.
Cath's baking is legendary – come and try it…but watch your waistband !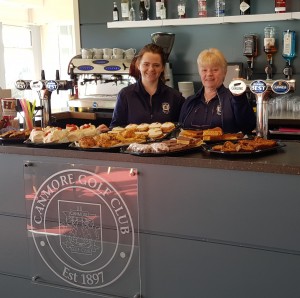 The Kitchen and Bar are open every day
Hot Rolls available daily from 8am (7.30 on Saturday)
Meals available daily from 11am 
Afternoon Tea  £7.50 pp / with a glass of Prosecco £11 pp (booking essential)
** Meals on Saturdays may vary, depending on function nights **